Watch
Captivating
MONEY, CASH, HO'S by David Cho: The Awl is now two... →
davidcho: This will be a long thing about The Awl, so if you don't care, please feel free to ignore. A few weeks ago, when we realized that The Awl's birthday was coming up (an easily rememberable 4/20), we batted around some high level ideas on what we could do on the site to commemorate it. Eventually…
Room with a Screw →
My 45-day quest to convince a craigslist scammer to write me a poem— and how she lost her mind and tried to become my friend.
JKZ →
december 01, 2008 | broken clouds | 50 °F [from wnyc.org. "broken clouds." heartbreaking.]
"The flight attendant comes down the aisle with her food cart and, eventually,..."
– David Sedaris in The New Yorker
"I had no foresight I would get articles sent to me from friends where it's..."
– Matthew Weiner on Mad Men
Finally. →
"When assessing Phelps's performance here, an iconic sports figure from the 1970s..."
– NYTimes
"Indirect communication, experts suggest, may be turning some people into..."
– NYT
1. "fierce feminists" 2. "rampaging feminists" 3.... →
"For months, Hillary has been trying to emasculate Obama with the sort of words and themes she has chosen." And with the sort of words and themes she has chosen, Maureen Dowd has been trying to…what? Undo the work of the women's movement? Remind me I'm lucky to have a vote? If a man wrote this, he'd be pounced on for criminal misogyny.
How To Buy a Tanning Bed →
Is this really something people do?
Identity Crisis
What does it mean about me that 1. I have unearthed a Best of The Doobie Brothers CD that I had no idea I had and 2. I like it?  I was allowed (by the me police) to kind of like the Allman Brothers because of "Sweet Melissa," but I don't know how to feel about this new relationship. I also have to admit that the only thing I knew separated the Doobie Brothers from the Allman...
Carrier →
You can watch the entire trillion-part PBS documentary online. It's about the lives of sailors on a giant aircraft carrier. I love it. It's like American High but in the armed forces.
"Change You Deserve" is the House GOP's freshly minted mantra —..."
– The Note
"She's a tiny little pocket of wry humour and occasional hatred."
– wrote Lyndal, in a recent email.
'I think too much of design is too dumb' →
An interview with one of my favorite designers, Tord Boontje.
Obama's Pronunciation of 'Divisive' →
This has been irking me. I too loved the speech, and I totally agree with everything this post says. I know I'm a dork that I'm still thinking about a word in a speech from 100 news cycles ago.
"Mr. Jagger and company are mischievous bohemian whippersnappers churning up..."
– I loved Shine A Light. Stunning, inspiring, exciting.
"Oxygen viewers have not settled into adult growth patterns."
– Lauren Zalaznick, now president of Oxygen, in the NYT.
"Now my life's a nightmare of efficiency."
– Old 97's, Adelaide
Watch
I know I'm not alone in adoring this. It's too amazing for words.
Testosterone →
One of the best This American Life episodes ever was rebroadcast this weekend. Riveting.
"Op-Ed cannot harbor any aspirations about being encyclopedic. For this reason,..."
– Another post-it floating around on my desk. From the NYT editorial board, explaining their ethos a few years ago. It helped.
There is something so charming about this. →
Click, click.
"Accepting the explanation that he didn't see her is possible only for people who..."
– Gail Collins on The Alleged Snub
"Los Angeles Police Department officers arrived at Ms. Spears's mansion..."
– AP
"Those of us who live in New York found it rather peculiar that Giuliani was a..."
– Gail Collins, NYT
Socializr →
What's with leaving out a letter in your Web 2.0 application name? Following up on the previous post, this seems like a slightly better alternative to Evite which is mentioned in the Wired piece. I like when people say things suck and then offer solutions.
Why Things Suck: Evite →
This entire Why Things Suck package in Wired is validating for someone like me who thinks many things suck. I think many things are awesome, but if we didn't know suckage, how would we know awesome? I've been in hate with Evite for 500 years.
"As a child, Mr. Mizrahi said, he dreamed of being a raconteur: the über-dinner..."
– One of a few oft-consulted post-its I've had on my desk for years.
Now, With Comments
Try it out. You can comment on this humble little hodgepodge now. If it's successful, I might have to move the whole enterprise over here. It's just so easy. 
R.O.U.S Lives! Or Lived! →
Steve Martin/Robin Williams Smackdown →
Ben has an exhaustive, obsessive catalog of the two comedians' movies by year, in effort to discover why two funny guys make so many unfunny movies. I love Steve Martin so much and am so repelled by Robin Williams that it's no contest for me, but it's an entertaining read.
Watch
Bernie Cries, a very short film shot on New Year's Day 2008 in New York City. Directed by Melissa Kirsch. Starring Bernie. Cameo by Cusi. Commentary by Avi. Update: Bernie Cries video removed until I can post it from Eyespot without it automatically playing every time you open the page. If anyone knows, please tell me. 
"How absurd. How depressing and disheartening and just plain dumb this whole..."
– Judith Warner, on Hillary's almost-cry.
I can't get this out of my head. My head...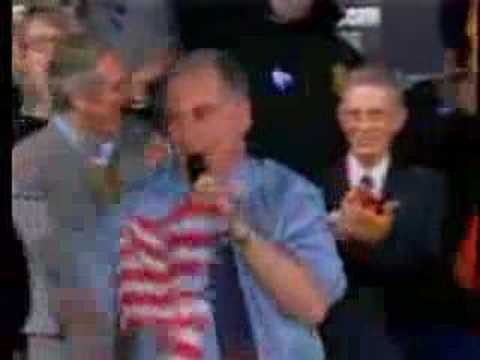 Modest Change: Cancel Something →
Most things Merlin Mann says seem to make sense to me.
"Borrowers who fail to return Queens Library books can be reported to a..."
– NYT Oh no!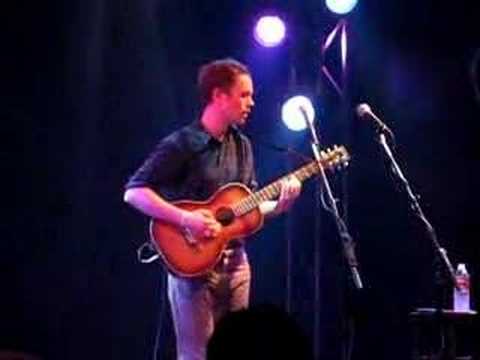 Ben's Best Music of 2007 List, Now Online →